Our children love Inline Skating!
The Children absolutely love skating and would spend all day every day at the sports hall if they could! source: Inline Skating
This week we realised that most of our Skates, helmets and protectors are broken and don't really work at all.
Helmets
We only have two intact helmets. All the other helmets have broken straps, the padding is missing or the shell is cracked and broken.
Inline Skates
We really need new Inline skates as we hardly have any left which work properly. Whats more we don't have big enough skates to fit the older children.
Protectors
Lots of the protectors are broken: the velcro doesnt hold, the elastic is stretched or torn so that we have to tie them up with knots.
We want to continue to take the children skating and since the safety of every child is our top priority we are really hoping that Santa will be kind and bring us some new Skates for Christmas!
We would be really grateful for any donations towards new Inline Skates. We will use your donations to buy 6 x 2PM SPORTS Adjustable Inline-Skates ($95 each ) + 6 Easy Living Protection-Sets ($44 each) or similar..
In total we want to raise $834 / 735€ to replace some of our Inline Kit! You can help us reach our target by making an online donation with the form below! THANK YOU!
Online Donation Form
Bank Transfers
You can make a direct donation to one of the following bank accounts. Please indicate your donation is to SALEM Ecuador and for Inline Skates. Contact us to recieve a tax reciept.
Bank details Germany:
SALEM International gGmbH
VR Bank Oberfranken Mitte eG
BIC: GENODEF1KU1
IBAN: DE55 7719 0000 0000 2557 77
Bank details Ecuador:
SALEM International
Banco Pichincha S.A.
Cuenta corriente nro. 3216000604
BIC/SWIFT: PICHECEQXXX
RUC 1791874706001
Donate on Betterplace.org
You can also make a donation using the form on our page on the betterplace platform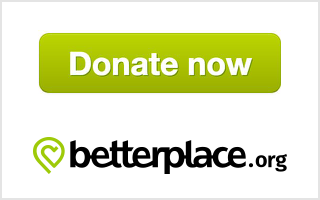 Personal Delivery & Up-Cycling
Due to local taxes the prices of imported electronic goods in Ecuador are between 30-100% more expensive than in Europe and the US! If you would like to deliver one or more of the listed items to us in person we would be delighted to welcome you in Mindo! Please contact us to arrange your visit.
Alternatively if you have any similar serviceable Inline Kit that is gathering dust in an attic or basement please come to Mindo and donate them to us in person! As a thank you we'll be happy to perform our favourite songs for you! We'll be happy to take you down to the local sports hall for a skatinf session! Perhaps you can play us and teach us some of your own favourite songs!
Some of our old and battered Inline Kit: